Thorne +
Julianne Supporting personal transformation through fitness, wellness, and energetic health.

Julianne Hough and Thorne come together to illuminate the true beauty of living well. Together, Thorne and Julianne work in rhythm to create a perfect harmony for your health – pairing premium lifestyle solutions with Julianne's transformative, whole self experience: KINRGY, Expanded Fitness. This powerful collaboration will provide essential tools to support your physical, mental, and energetic well-being, while simultaneously igniting your passion and drive to live your most extraordinary life.
The
partnership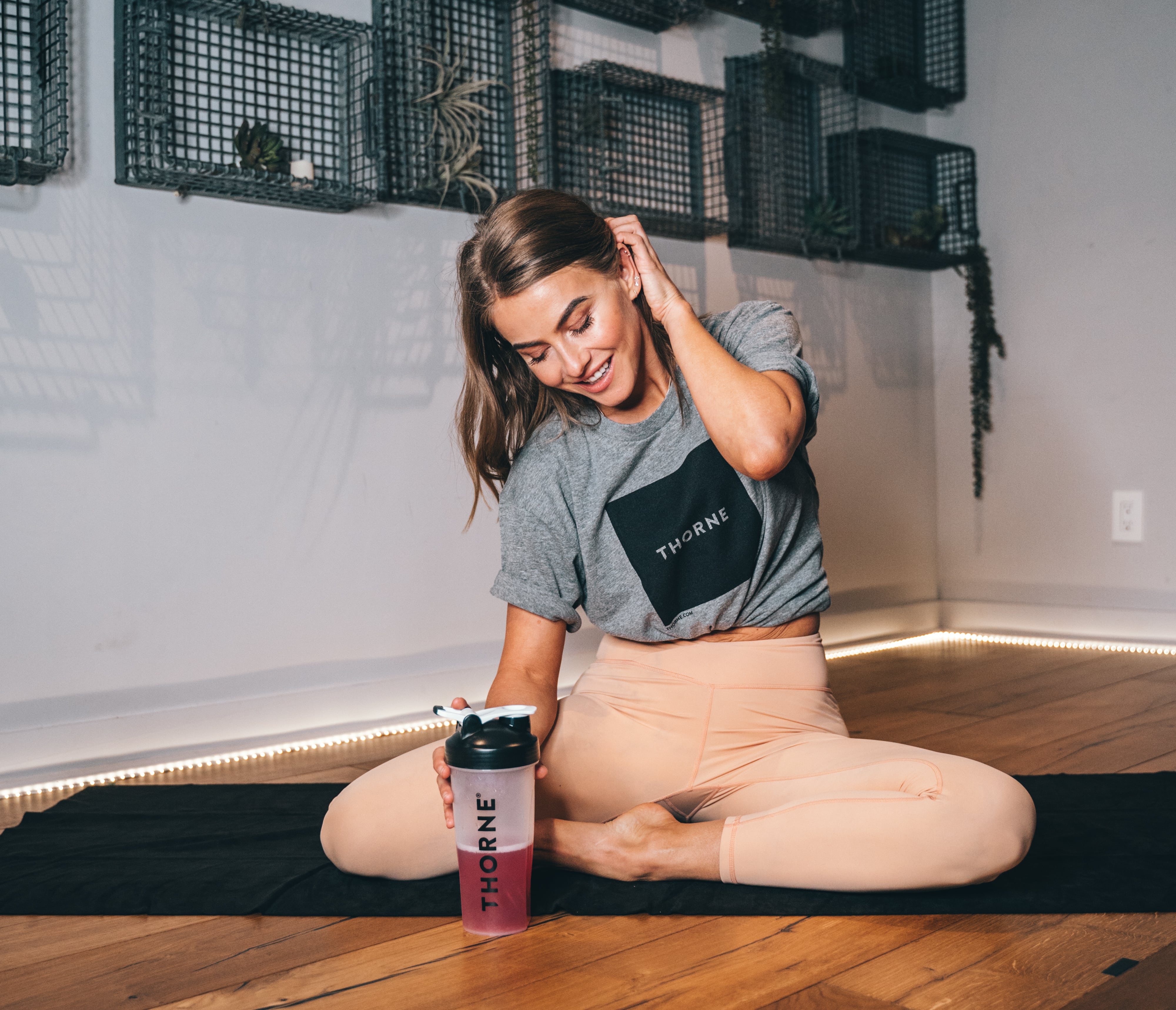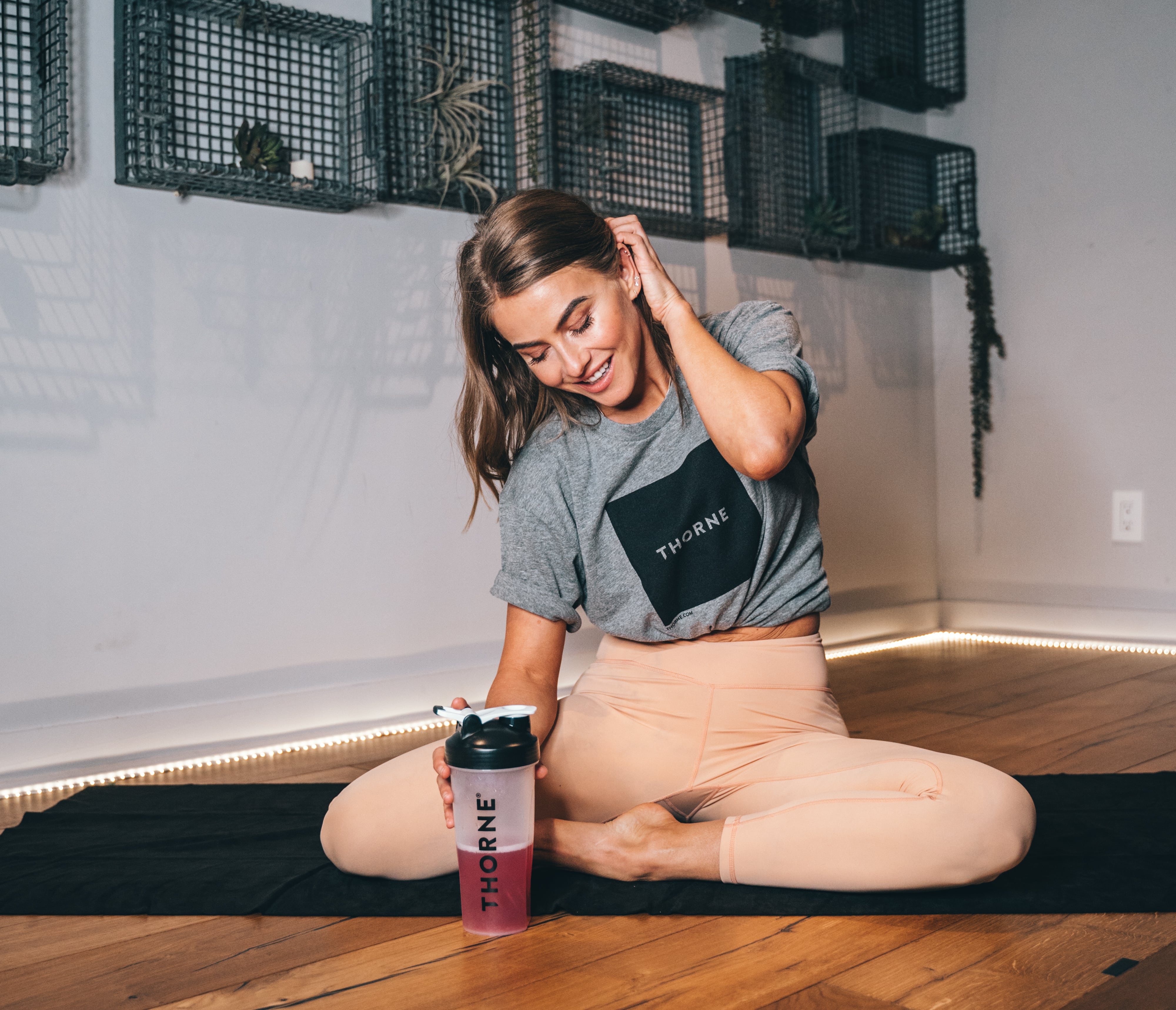 Live well, inside and out. 

Design the health you want with Thorne's health solutions.

We offer the purest ingredients and the highest quality nutritional supplements, as well as advanced, at-home testing kits that reveal important insights about your body.

Our products help everyone — from the professional athlete to the average family — take control of their health to live the life they want. Because we believe that when you have the tools to optimize your health, you'll be amazed at the unexpected and exhilarating ways your life will improve.
Energy.
Performance.
Recovery.
Thorne x Julianne Hough Bundle

Live your best life with Julianne's handpicked collection of nutritional supplements for energy, creativity, recovery, and self care.* This bundle includes:
Each formula supports a different angle of my day. Handpicked by
Julianne Hough

"I've personally chosen these three products because of the unique nutrients they provide my body. Each formula supports a different angle of my day. Amino Complex pumps up my cellular energy, helping me power through my KINRGY workouts – and reduces muscle soreness so I'm good to move day after day.* Memoractiv keeps me focused, creative, and brain-fog free.* While Rhodiola gives my body the tools to manage life's daily stresses and helps me sleep more soundly so I'm always ready to take on tomorrow.*

These three Thorne products are a big part of my daily routine and make a meaningful difference in my day-to-day health. I'm so excited to share them with you and hope you'll see the same results!"